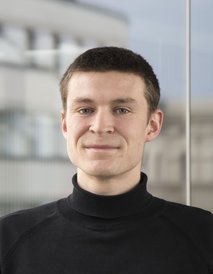 MPI CBS
MD student (in cooperation with Leipzig University)
Main Focus
I am interested in the application of concepts from social epidemiology to the study of neurological diseases.
My research focuses on social isolation as a potentially modifiable risk factor for cognitive decline and dementia.
I am intrigued by the challenges and opportunities of the use of Bayesian statistics for Neuroscience and Epidemiology.
Moreover, I am interested in the practical implementation of concepts from philosophy of science and medicine to improve research practices.
Current projects:

Discerning appropriate public health strategies for tackling loneliness and social isolation to protect mental and cognitive health using GAMMs (generalized additive mixed models)
Implementing a structured assessment of loneliness and social isolation in the Day Clinic for Cognitive Neurology at the
Curriculum Vitae
since 2020 doctoral student (Dr. med.)
Max Planck Institute for Human Cognitive and Brain Sciences
since 2019 BA in Philosophy
University of Leipzig

since 2017 scholarship-holder of the German Academic Scholarship Foundation
since 2017 medical student
University of Leipzig