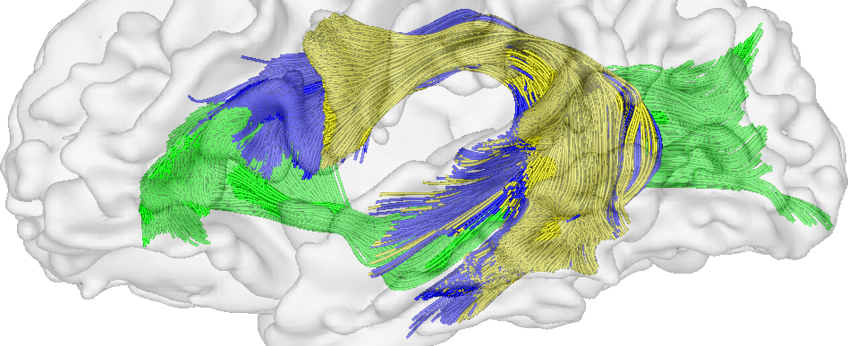 Department of Neuropsychology
The Department's research agenda is to identify the functional architecture of language and its neuroanatomical basis in the mature and the developing brain.
The approach of the Neuropsychology Department is interdisciplinary, using different methods for analyzing brain activity and anatomical structure. To identify how brain activity during language processing unfolds in time, we mainly use magnetoencephalographic (MEG) and electroencephalographic (EEG) measurements as well as behavioural measures to identify the temporal structure of brain activity during language processing. The combination of the former two methods with functional magnetic resonance imaging (fMRI), with its high spatial resolution, allows us to establish a coherent picture of the functional neuroanatomy of language processing in the human brain. In addition, diffusion tensor imaging (DTI) analyses are used to gain insight into the structural connectivities underlying the neural network of language.
The team

News from the department
Latest press releases from the department