Open Access at Max Planck Institute for Human Cognitive and Brain Sciences
What is Open Access?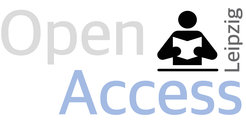 "What is open access? Open access means that scientific literature should be publicly available, free of charge on the Internet so that those who are interested can read, download, copy, distribute, print, search, refer to and, in any other conceivable legal way, use full texts without encountering any financial, legal or technical barriers other than those associated with Internet access itself."
Open Access at the Max Planck Society:
"The Max Planck Society is committed to the principle that the findings of fundamental research should be accessible to all. It was in this spirit that the Berlin Open Access Declaration was drawn up. I would strongly encourage you to also publish your own research according to open access principles, thereby participating in the establishment of a globally accessible platform of scientific and scholarly knowledge!"
Peter Gruss, former President of the Max Planck Society
The Max Planck Society is a co-founder of the international Open Access movement. The publication of the "Berlin Declaration on Open Access to Knowledge in the Sciences and Humanities" on 22 October 2003 and the subsequent annual conferences heralded the introduction of a process that heightened awareness around the theme of accessibility to scientific information. 2013 marks the tenth anniversary of the publication of the Berlin Declaration. (http://openaccess.mpg.de/2365/en)
Why publish Open Access?
Reasons for publishing your work OA:
publicly funded research should be made available to the public immediately at no cost

improved access to results of publicly promoted research

enabled quick discussion of actual results of the research

supported international collaboration

increased visibility and accessibility of research results

good findability via search engines and reference services

long-term availability of documents

increased usage, citation rates and impact of publications

access barriers for interdisciplinary research and scientific communication are decreased

larger grants (e.g. Horizon2020) and grant allocating institutions (EU, DFG, NIH…) have already implemented OA publication of the results as a funding requirement or are currently changing their policies towards this goal

author's position becomes strengthened: in Open Access publishing, usage rights often remain with the authors and not with the journal, as is conventionally the case

subscription costs for scientific journals may be reduced in the long run

researchers, students, medical doctors, teachers, journalists and other individuals with an interest in scientific literature from around the world (including developing countries) have the opportunity to get free access to the scientific knowledge base, without having to face a so-called paywall for reading an article (price per article of a non-subscribed journal in our field is usually around 35$)
How to publish Open Access?
There are two main ways of OA publishing:
1. Golden Road:
also known as gold OA

publish in a genuine peer-reviewed Open Access Gold journal, which makes all articles in the electronic issue freely accessible on the internet (no subscription charges for the reader)

often a Creative Commons license is used

the Open Access Gold business model often relies on Article Processing Charges (APC),which vary considerably and might be up to 5000$ per article

few Open Access journals are financed by other means (donations, scientific societies etc.), sometimes referred to as 'Platinum Road'
Current APC solutions for OA Gold:
the MPG centrally covers APCs for some OA Gold journals (over 7400) see

the MPG also has discount agreements with other OA journals see

some newer grants (e.g. Horizon2020) and large funding institutions (EU, NIH, DFG…) have a requirement to publish results in OA, if you apply for such a grant, you may include the APCs in your grant application in advance

in individual cases, the departments might be interested in covering your APCs

if the first author is a member of the University of Leipzig (e.g. PhD student), an application to the University Library of Leipzig to cover OA Gold APCs from their DFG grant is possible
2. Green Road:
also known as self-archiving or green OA

'parallel publishing' or 'self-archiving' on private homepages, institute webpages or repositories

electronic second publication of already appeared publications in digital repositories

authors make a copy of their work, which was published in a subscription journal, available free of charge (e.g. peer-reviewed post-prints)

but note: Green OA publishing must be in compliance with the individual contract between the author and the journal, otherwise it is considered as copyright fraud

most publishers allow the authors to use the manuscript version after an 'embargo period' of 6 or 12 months

publishing work with a brief time delay in an institutional repository usually meets requirements of funding organisations as NIH, DFG or EU

institutional repositories (e.g. MPG.PuRe) support the visibility of the research
How to publish Green OA:
Open Access Secondary Publication Rights
What's the meaning of this?
2014-01-01 the secondary publication right in Germany becomes applicable (Article 38 Contributions to collections, Paragraph 4)

holders of secondary rights would be entitled to make their published work openly accessible after a 12-month post-publication embargo period

offers the possibility to make your manuscript version publicly accessible on the Internet, e.g., on institute webpages or repositories

this is not a duty, every author can exercise this right himself

strengthens rights of scientific authors against publisher

regulations take effect for all articles, which have been published since the 2014-01-01

embargo period guarantees that the publishers can continue economical work

researchers get the possibility to decide over the visibility of their research results
Please take into account
for scientific publication an article must have appeared in Germany in a professional journal

secondary publication must take place in Germany, nationality and residence of authors are not important

scientific article must be from a periodical or collection, which appears at least twice a year

the right can be exercised no earlier than a year after first publication

the source of the first publication must be declared

secondary publication is allowed in an "accepted manuscript version"

publication with publisher layout and logo only with the permission of the publisher

can be done more than once

should not be a source of commercial profit

author has to seek approval from any co-authors
Downloads
Links