Searching and remembering object locations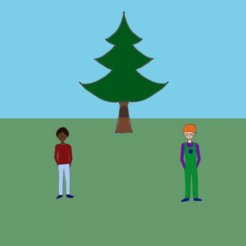 Thank you for your interest in participating in our study!
The current study is in cooperation with Leipzig University as part of the M.Sc. Early Childhood Research program. In a video call, your child will be shown some short stories in which a character hides something. Then we play a kind of search game in which your child can search for the hidden object on a touch screen.
Study procedure
The online appointment involves a searching game with your child and a questionnaire for parents. The duration of this appointment is expected to be around 40 minutes. After the online session, you will be sent a link to complete one more task with your child and some further questions for you as a parent.
If you and your child would like to participate in the study, please click here to schedule an online appointment*
*By continuing, you agree to Calendly's terms and conditions.
---
After making the appointment, you will then be sent an e-mail including all the information you need to know about the study.
If you have any questions, please contact Alejandra Bravo