Pedro Tiago Martins & Cedric Boeckx
Lecture 6 | Leipzig Lectures on Language—Combinatorics 2021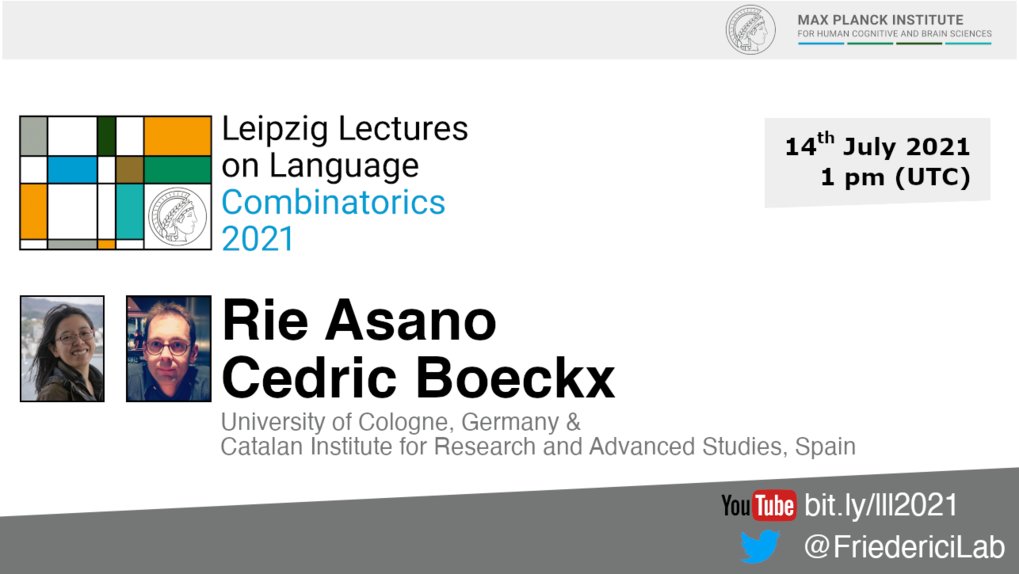 Pedro Tiago Martins is a post-doctoral reseracher at the Psycholinguistics and Neurolinguistics Lab at the University of Ljubljana. His research focuses on the evolution of speech and vocal learning, and their role in the emergence of language more broadly.
Cedric Boeckx is Professor at the Catalan Institute for Research & Advanced Studies, University of Barcelona. His current research focuses on the neurobiological foundations of the human language faculty, with special emphasis on evolutionary issues.
Keywords: language evolution; emergence of language; speech processing; vocal learning
How to watch?
Tune in to the live stream on YouTube for free on Wednesday, July 14, 2021, 1pm (UTC). Alternatively, click here for information on how to register for access to the Zoom room hosting the lecture.