11th MindBrainBody Symposium 2024
10th MindBrainBody Symposium 2023
We were pleased to invite young researchers to participate in and present their research at the 10th Anniversary MindBrainBody (MBB) Symposium 2023. The event will took place from 14th-17th of March 2023 in Berlin and virtually during the International Brain Awareness Week 2023.
MBB Poster Prize 2023
Session A & B
Merve Kutlu (Department of Psychology, LMU Munich)
Poster B07: "Identifying sequential memory reactivation during sleep in humans"
Session C & D
Sarah Meissner (ETH Zurich, Neural Control of Movement Lab)
Poster D25: "Through the eye to the brain: Modulating arousal via pupil-based neurofeedback"
Virtual
Jessica L. Hazelton (Brain and Mind Centre, The University of Sydney)
Poster V04: "Investigating interoception and emotion in left- vs right-predominant anterior temporal lobe degeneration"
MBB Young Scientist Award 2023
1. Jellina Prinsen (KU Leuven)
Proposal: "Menstrual cycle effects on conscious and preconscious indices of cardiac interoception
2. Aleksandra Piejka (Polish Academy of Sciences, Warsaw)
Proposal: "Examination of associations between loneliness, emotion regulation, stress, and physiological acitivity in daily life"
3. Sofija Perovic (Istituto Italiano di Tecnologia, Sapienza University of Rome)
Proposal: "Does the Vertex Potential differentially modulate cortical and thalamic activation?"

Recordings
Recording of Anil K. Seth Lecture | Discussion of Anil K. Seth
Recording of Frederike Pretzschner Lecture | Discussion of Frederike Pretzschner (Starting 28:02min)
Recording of Stepahie Jones Lecture
Recording of Matthew Larkum Lecture (starting after general info 7:30min) | Discussion of Matthew Larkum
Recording of György Buzsaki Lecture | Discussion György Buzsaki
Recording of Panel 1 (Jonas Karolis Degutis, Juanli Zhang, Piotr Litwin, Genji Kawakita)
Recording of Panel 2 (Corinna Schulz, Alireza Nia, Bonnie O'Malley, Lara Puhlmann, Monika Malon, Leah Banellis)
Recording of Panel 3 (Yulia Revina, Alejandro Galvez-Pol, Suvi Karjalainen, Fivos Iliopoulos, Sofija Perovic)
Recording Methodological Focus 1: Micah Allen
Recording Methodological Focus 2: Felix Biessmann
Recording of Sponsor Workshops A (Brain Products/MES, Biopac, ANT Neuro) Starting from 22:22minutes
Recording of Sponsor Workshops B: (NirX, Mentalab)
Program
The can download here the updated Program.
You can find all the abstracts of the lectures, talks and workshops, as well as the poster abstracts in our MBB Symposium Booklet 2023.
Poster Overview and poster PDF files are in MBB Details.
Please note that the poster sessions on March 14 and 15 will be only in persion in Berlin. Virtual Poster Sessons for all are scheduled on Friday March 17.
The program of the Symposium on the first three days (14th-16th of March) at the venue in Berlin is composed of hybrid keynote lectures, oral presentations by participants, workshops and in person poster sessions.
At the venue registration starts at 3pm. The opening lecture on 14th of March is at 4:00pm. On 16th of March the lectures will end around 4:00pm in the venue, and everyone can leave Berlin, if needed. The last day, on the 17th of March 2023, there will be only the second round of virtual poster sessions, where everyone is again invited to present their posters but from their private location.
Keynote Speakers
Anil K. Seth (University of Sussex, Brighton/UK)
Frederike Petzschner (Brown University, Providence, RI/USA)
Stephanie Jones (Brown University, Providence, RI/USA)
Matthew Larkum (Charité Universitätsmedizin Berlin, Humboldt Universität zu Berlin, Berlin/Germany)
György Buzsáki (New York University, Langone Medical Center, New York/USA)
The Keynote Speakers will be present in Berlin!
We are happy to welcome postdoctoral and doctoral researchers as well as students from the domains of cognitive, affective and social neurosciences, cognitive neurology and neuropsychiatry, psychology or other behavioral and social sciences to submit abstracts (max. 300 words) to present a talk or a poster. The talks will be recorded and extra question rounds will be available next day. Please check here for more details.
The symposium program includes keynote lectures, workshops, presentations by applicants, and a poster session (with a poster prize) as well as an MBB Young Scientist Award (see below). Attendance without presentation is possible. Previously presented posters are also welcomed. The Symposium Booklet with abstracts will be published with a DOI.
MBB Young Scientist Award
You can also apply for an MBB Young Scientist Award. It would provide you with the opportunity to embark on a funded research stay at the MindBrainBody Institute in Berlin (Berlin School of Mind and Brain) or at the Department of Neurology, Max Planck Institute for Human Cognitive and Brain Sciences (MPI CBS Leipzig). If you wish to be considered for the MBB Young Scientist Award, please add a project proposal (maximally 2 pages/800 words) that can be carried out over a 3-month period in the domain of our research fields.
Symposium Venue: Berlin and virtual via Zoom
The participants joining us in the center of Berlin at the beautiful venue of Kaiserin-Friedrich-Haus (Robert-Koch-Platz 7, 10115 Berlin-Mitte) will enjoy the 10th Anniversary celebration reception and all-days delicious catering.
Registration Deadline: January 15, 2023
Link: https://survey.academiccloud.de/index.php/393922?lang=en
Registration is still possible for only virtual attendees!
Registration Fee: 50 EUR in person or 10 EUR virtual only
Invited applicants will get an e-mail with the payment details in February 2023.
Everyone will get payment vouchers with the certificates per Email at the end of the MBB Symposium.
Hotel suggestions in Berlin close to the venue:
https://www.motel-one.com/de/hotels/berlin/hotel-berlin-hauptbahnhof/

https://www.aohostels.com/de/berlin/berlin-hauptbahnhof/
For further questions, please contact:
Dr. Anahit Babayan | E-mail: babayan(at)cbs.mpg.de
Looking forward to your participation!
---
The 10th MBB Symposium takes place in cooperation with the Department of Neurology at the Max Planck Institute for Human Cognitive and Brain Sciences, the Berlin School of Mind and Brain, and the Competence Network Stroke (KNS) in Charité – Universitätsmedizin Berlin.
The 10th MBB Symposium is sponsored by
ANT Neuro | Inspiring technology
...........................................................
~~~~~~~~~~~~~~~~~~~~~~~~~~~~~~~~~~~~~~~~~~~~~~~~~~~~~~~~~~~~~~~~
~~~~~~~~~~~~~~~~~~~~~~~~~~~~~~~~~~~~~~~~~~~~~~~~~~~~~~~~~~~~~~~~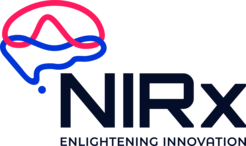 You are also invited to join our regular MindBrainBody Lecture Series which take place every 3-4 weeks virtually. More details here.